2016 ESPYS Best Dressed
By Chris Bassett-Bouchard
The annual ESPYS celebrate the world's greatest athletes, also giving sportsmen a Hollywood-like opportunity to dress up and walk the red carpet. Our best-dressed recap starts with two superstars STITCHED-up in our XXXX Collection – an MVP and a Superbowl champion.
Richard Sherman
Sherman lets his XXXX Collection Black Label jacket do the talking with its brilliant blue color, jacquard print, satin piping, and black peak lapel. He rounds out his combination with a black XXXX Collection bowtie on black Eton of Sweden shirt. All available at STITCHED inside the Cosmopolitan. Styling credit: STITCHED's Chris Day.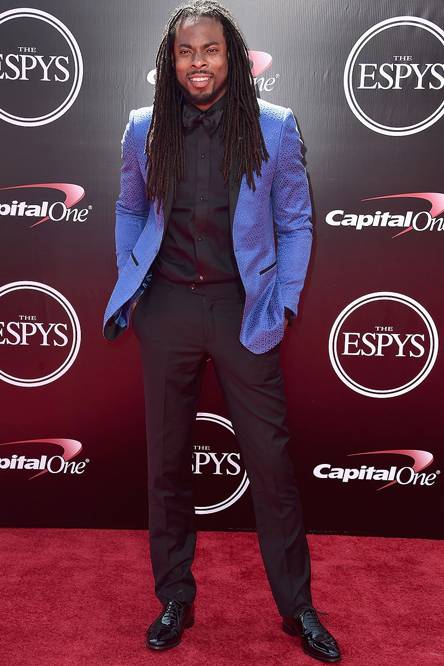 Josh Donaldson
Showing true Toronto pride, Donaldson dons a Blue-Jays-blue XXXX Collection Red Label suit (available at STITCHED in The Cosmopolitan and online at StitchedLife.com linked here). He also rocked a red XXXX Collection necktie over a white and blue windowpane shirt, and tied it all together with a gold XXXX tie clip and perfectly paired pocket circle. Styling credit: STITCHED's Ryan Beyer.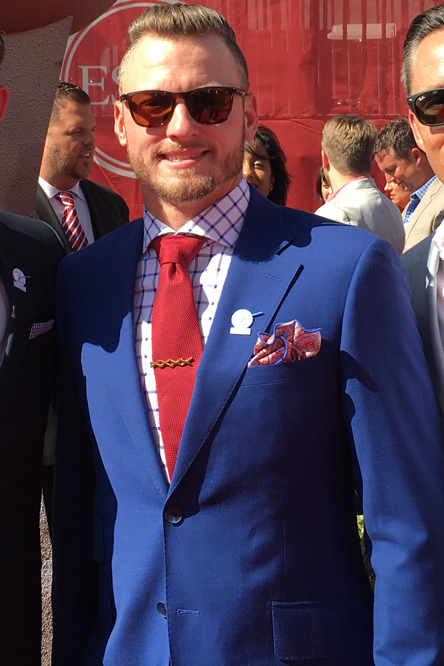 Craig Sager
Ever known for his bold suiting repertoire on the NBA sidelines, Sager did not disappoint with his shiny black jacket featuring pops of colorful floral print over a yellow shirt and blingy-black necktie. This look isn't for everyone. Actually, it's barely for anyone. But we love Craig and admire his irreverent style.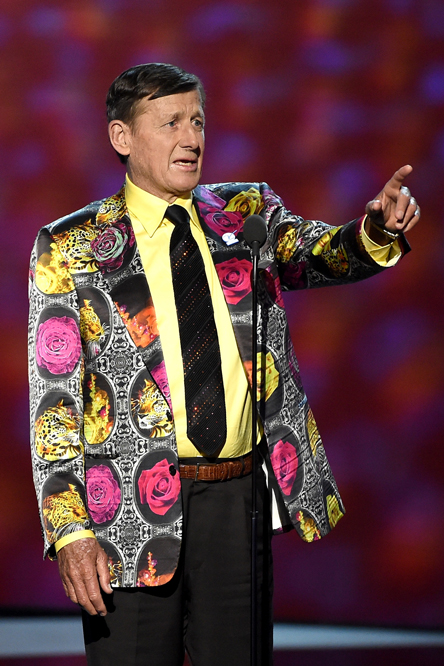 Stephen Curry
Showing some Warriors pride, Curry makes a statement with his blue velour jacket, complete with black shawl lapel and topped off with a classic white shirt and skinny black necktie.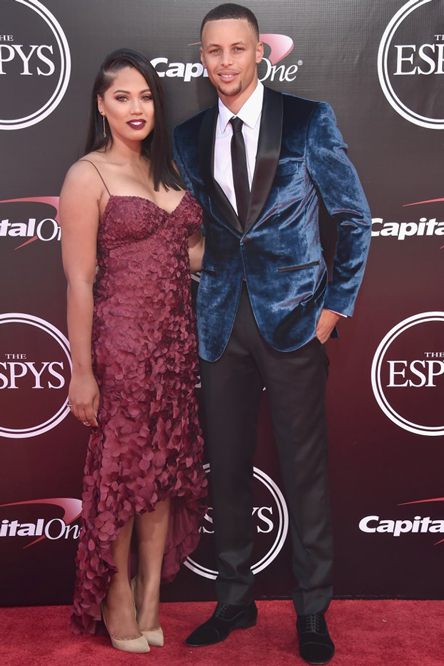 Lebron James
Cleveland's hero takes the stage in a timeless white shirt, black bowtie, and a subtle twist: double-breasted, wide shawl lapel black tuxedo.