About the STITCHED Lifestyle
STITCHED is a lifestyle destination for discerning gentlemen with unique sensibilities, looking to combine classic styling with a contemporary mind set. Our gentlemanly sophistication is perfectly-paired with subtle hints of irreverence. STITCHED is driven by a passion for exquisite hand tailored clothing, and obsessed with creating a unique environment for the perfect shopping experience. STITCHED has assembled an extraordinary combination of world-renowned fabric vendors, master tailors, stylists, and support staff with one goal in mind — to exceed your expectations.
The best way to experience the STITCHED Lifestyle, is to set an appointment at our boutique store, located inside of The Cosmopolitan of Las Vegas Hotel & Casino. Here, you will find a place "where a man can be a man." Each season, STITCHED creates a one of a kind ready-to-wear XXXX collection, while curating collections from influential brands. STITCHED is an authorized retailer for Tom Ford, John Varvatos, Ted Baker, Eton, Billy Reid, Loro Piana, Dormeuil, Scabal, Allen Edmonds, Bogosse, Sperry Topsider, Hudson Jeans and Adriano Goldschmied among other esteemed brand-partners.
Get in touch: shop@stitchedlifestyle.com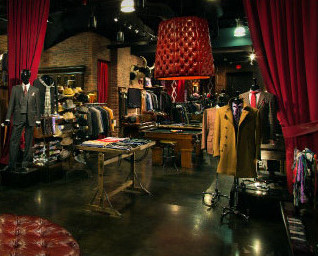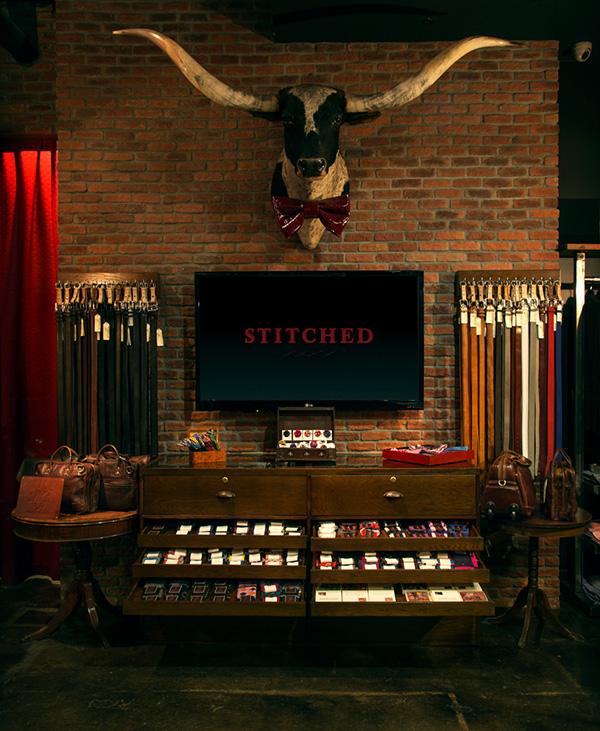 The Stitched Lifestyle categories include:
Bespoke & Custom Clothing
Ready to Wear & Tailored Clothing
Dress & Casual Footwear
Active Wear & Denim
Leather Goods & Luggage
An Eclectic Range of Gentleman's Accessories
In store services:
Personal shoppers
Stylist Consultations
Complete Tailor & Alterations shop
Staffed Shoeshine station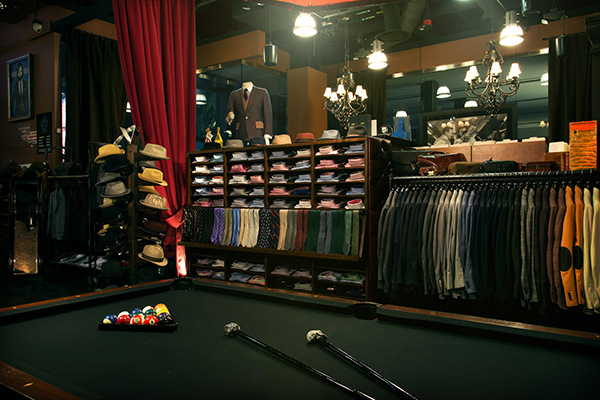 Why the STITCHED Lifestyle?
The answer to this question lies within your true sartorial aspirations. Who do you want to be? How do you want the world to see you? How do you want to feel as you glide out of your front door before you begin another exhilarating day in a world of uniformity? At this point, STITCHED has some answers.
STITCHED is beyond passionate about clothing and a bespoke lifestyle. At STITCHED that is truly all that matters to us. As the world continues to spiral out of control, markets, weather, government, industry, sports, and the list goes on, there's one focus that never changes at STITCHED, our customers and our desire to facilitate them being as idiosyncratic or classic as they choose to be. There are several reasons every member of the stitched lifestyle brand comes to work every day – to create, to design, to guide, to articulate, to inspire, and as often as possible, to innovate. STITCHED has created a forum for bespoke fabrics and lifestyles which has the capability to satisfy even the most demanding of reveries. Do you want to drive a limited edition bespoke motorcycle through the Rockies, whilst you pack a first edition Hemingway novel and Chess set in your one-off luggage for use upon your arrival at your chosen destination? Done. Do you want to have a suit so tightly fitted that your own mother cannot even look in your nether regions? Done. Do you want a shirt cut and fitted so perfectly you feel like it's simply an extension of your skin? Done. The point is, STITCHED is about YOU, whoever you are, wherever you come from, whatever your revelation is. We can accommodate and execute your vision.
We implore you to open your mind to what you believe you can create, who you can become, and come and let us implement your tailored dream.
Sincerely,
STITCHED