ACM Awards Red Capet Roundup
By Ryan Beyer @Rbeyer90
The Academy of Country Music Awards came to Las Vegas this weekend, and these cowboys brought their best fashion forward. The looks were Vegas-red-carpet ready, hearkening back to the days of entertainers like the Rat Pack. These men brought their best formal attire, with not-so-subtle hints of irreverence, and looked quintessentially STITCHED. Here were my five faves:
Brett Eldridge
(Pictured above)
A little velvet goes a long way, and this velvet dinner jacket goes the extra mile. In a rich Bordeaux tone, Eldridge's velvet exudes luxury. The tonal satin lapels add a customized touch. The jacket is allowed the proper spotlight, complimented by a crisp, white shirt, a black double-breasted vest and black trousers. Not pictured – his simple loafers to complete the outfit.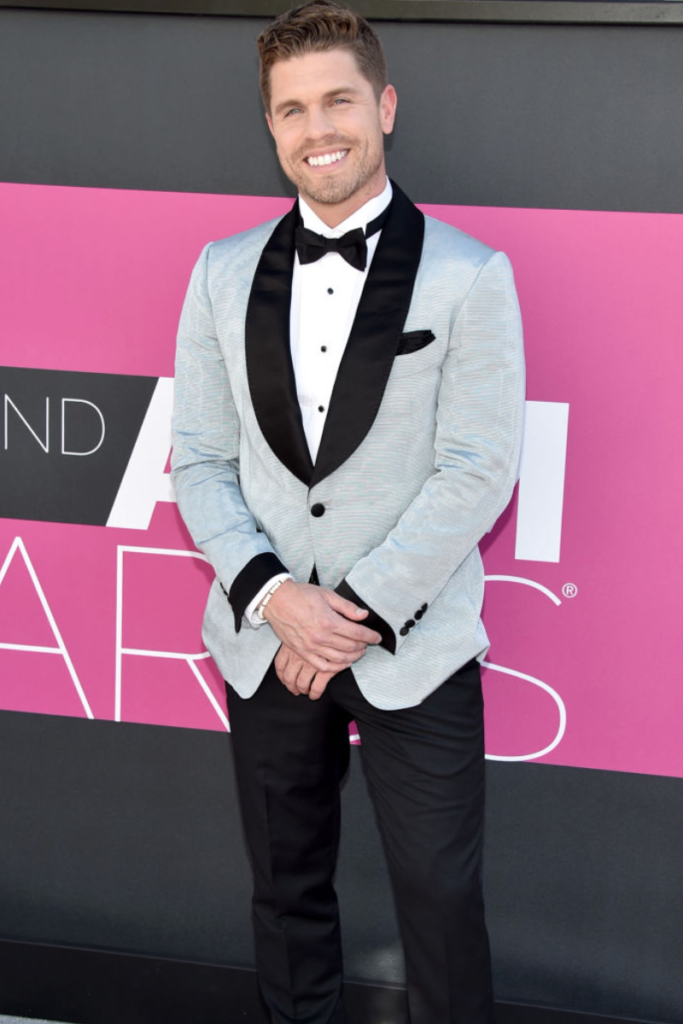 Dustin Lynch
Light grey is a gentleman's staple in suiting, but rarely do we see a light grey tuxedo. The wide shawl lapel and the turned up cuff give a great deal of personality. Simplicity shines in the rest of the outfit, a white tuxedo shirt, black slacks, and a black bow tie and pocket square. Lynch's cowboy boots still give a bit of country flair necessary for the ACM's.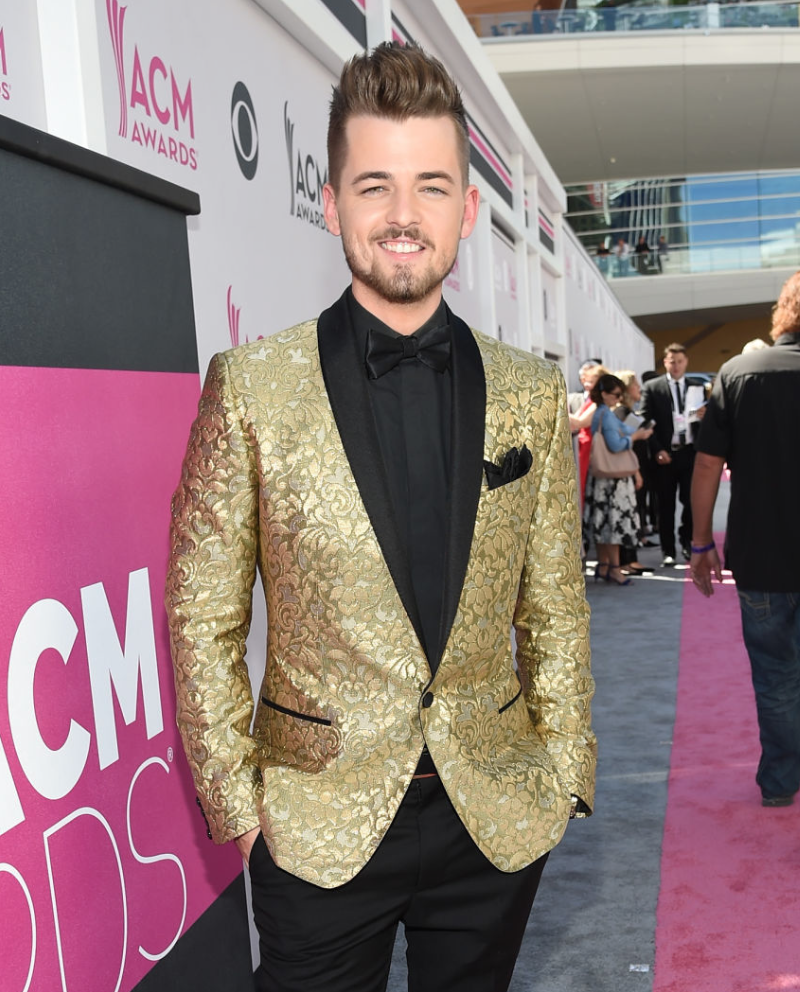 Chase Bryant
Chase Bryant decided to compete with the bright lights of Vegas, and he may have won. A black tuxedo shirt, a black bow tie, and black slacks all provide a perfect base to allow the golden brocade jacket to shine. Although we would have opted for suspenders, Bryant pulls this look off with panache.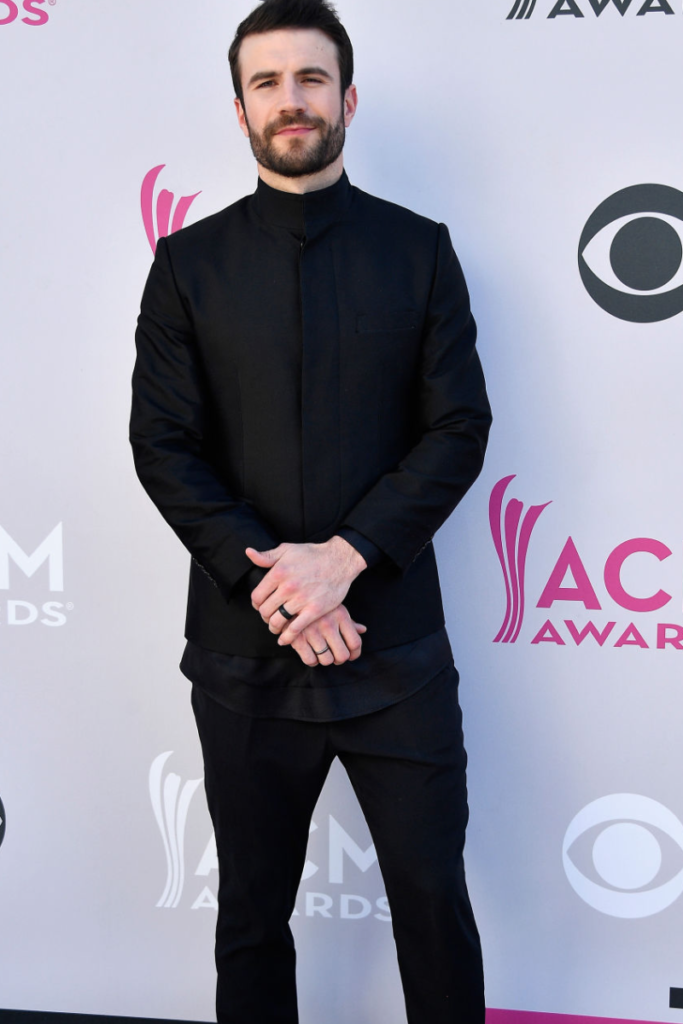 Sam Hunt
This isn't the loudest look of the bunch, but it is unique. A Nehru collar jacket with strong, roped shoulders isn't something we see very often, but when you see it done well, it really shines. Though we would have kept it tucked in, the elongated shirt gives a notable nod to streetwear, while the all-black attire gives me shades of Johnny Cash.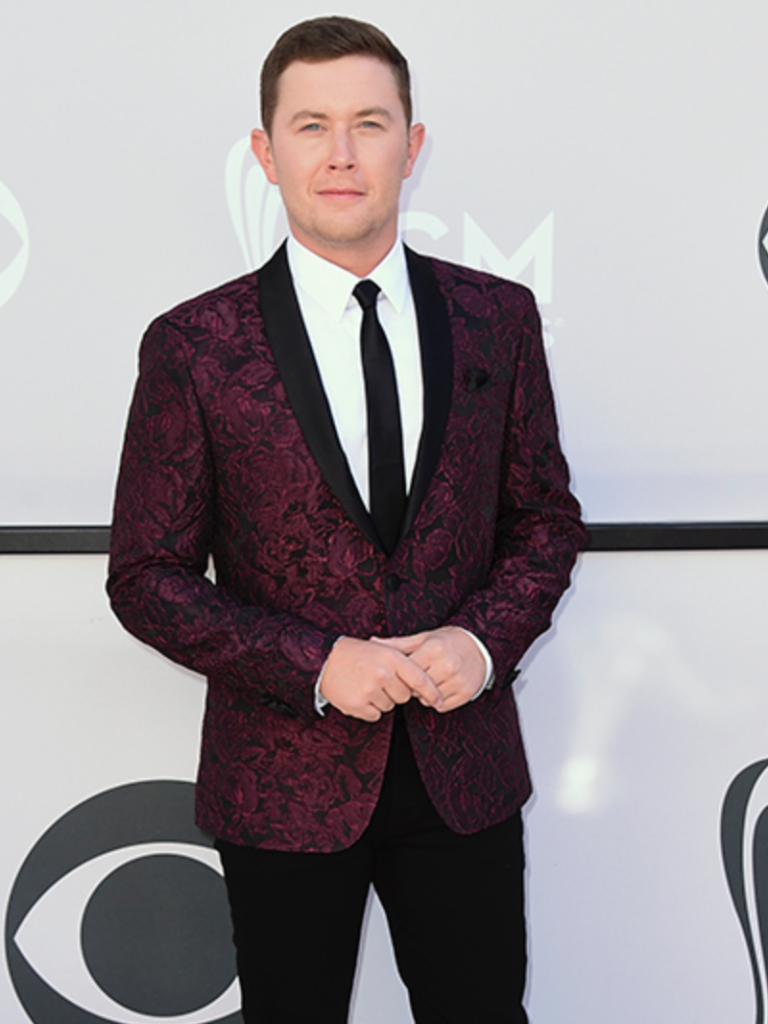 Scott McCreery
Rounding out the formal ensembles, Scott McCreery has a maroon floral brocade jacket. The texture gives the jacket a unique personality – it isn't loud but it certainly isn't boring. Again, the simplicity of the rest of the ensemble allows the jacket to be the star.
Don't let these cowboys fool you, they know how to clean up. Let's hope they can lead some of their fellow musicians to some bold and unique fashion!