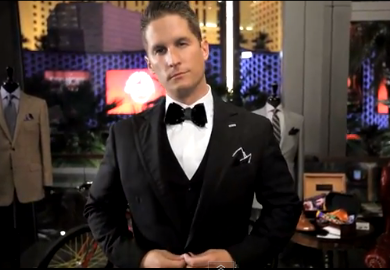 WHAT IS THE HAND STITCHED LIFESTYLE?
Ever wonder what it would be liked to get STITCHED? Take a point of view glimpse into the HAND STITCHED lifestyle. Measurements are taken, fabrics selected, details finalized, all while you sip a scotch/whiskey, have your shoes shined, and enjoy a game of pool. Welcome to the experience you crave, and the style you deserve.
As Hollywood's hottest award show, The Oscars consistently draw stylistically-inclined A-Listers in a competitive scene of one-upmanship. So who won? We did. The stylists and fashionistas who were treated to a sartorial show. In the category of best menswear trends, the Oscar goes to…  By Jessica Bombard | Follow jbombyy on Instagram | Shop STITCHED Sport Coats and
By Ronald Smith | Follow @stylesmithsays on Instagram | Shop STITCHED Suits | Follow @StitchedLife on Instagram 1. Childish Gambino – Clean Cut and Dapper that's what he's about! (thanks Pos K) Loving the fit and fishings on his grey 1 button shawl tuxedo with a crispy white shirt and black bow. The sockless slipper look is the BUSINESS. 2.
It's the annual red carpet fashion show known as the Grammy Awards. Designers flex their creative might using A-List celebrities as canvases before the mysterious "committee" gives out some awards and Kanye West does something stupid to get attention. It's interesting to see what rich and influential men choose for tuxedo attire, and this year even the women followed suit (see my colleague Jessica's